"Children are the future of this world. It's not about what we can get out of them.
It's about how we can strengthen them."   (Sadhguru)
Through our sponsorships, we want to give children from the poorest families of "our" mountain villages access to a solid education.
In Nepal, all schools charge school fees, there are additional costs for school uniforms, books and other school materials as well as food. Many parents are financially unable to bear these costs for their children.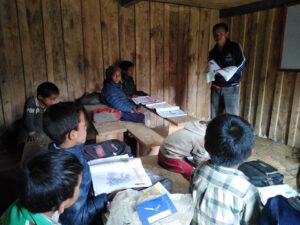 Our sponsorships are intended to help give the children a chance of education.
We have therefore decided to found a "godfather pool":
The money paid in flows into a common donation pool for the sponsored children. In this way, we ensure that the support of the children is still ensured even if a sponsor has to give up his commitment for personal reasons. Funding over the entire school period is absolutely necessary in order to create conditions for a later good vocational training. Only through permanent and long-term reliable support is it ensured that the child receives the best possible support. Through our commitment to permanently support the children in their school attendance, they receive a lot of motivation to continue learning and a real perspective for a better future.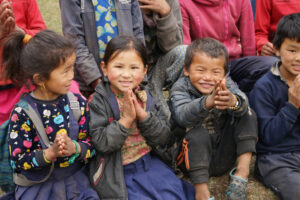 As an association, we also have a reliable basis for planning in order to be able to accompany the children in the long term. A sponsorship is possible from 150 € per year. You will receive news about "our" godchildren at regular intervals.
If you would like to help Licht für Kinder e.V. to give the poorest children from "our" mountain villages the chance to get an education, please send us an email.
Contact:
Alexandra Klaußner / Manfred Salcher
Licht für Kinder e.V.
An der Hasenleite 5
92275 Hirschbach, Germany
info@licht-fuer-kinder.de